Interview Training for Jobseekers
Welcome to Anson Reed, the leading interview training and coaching specialists. Since 2005, we have been helping job seekers achieve success in the interview room. We have helped thousands of candidates win the jobs they want through our online interview training system InterviewGold. In addition, our 1-2-1 Interview Coaching service has proven invaluable for individuals at all levels from graduate trainees right up to Senior executives. It really is a powerful boost for any job seeker.
Learn more about our 1-2-1 Interview Coaching here »
"WHY EFFECTIVE INTERVIEW TRAINING IS NOW ESSENTIAL"
If you have been on the job market for some time you will know just how difficult it is firstly to get an interview and most importantly to get the job offer. The large volume of applicants for each post means that prospective employers have the luxury of being able to pick and choose the very best candidates. As a result, your interview skills have to be excellent in order to compete.
You need to be able to 'sell yourself', to communicate succinctly and clearly and you need to impress. One small mistake could cost you the job offer and this is where interview training becomes essential rather than optional. Our online interview training system InterviewGold has helped thousands of candidates win jobs and is proven to work for any candidate at any level.
Interview Training for Employers
Not only do we work with job seekers, we also help employers, recruiters and managers conduct successful interviews. Through our online training system called RecruitSure, we provide a comprehensive interviewer training course with modules dealing with all aspects of the interview process. It teaches you what to do before, during and after the interview and deals with topics such as:
Recruiting and interviewing within the law
Using Competency Based and Behavioural Interviewing techniques
Creating an effective and successful recruitment process
Choosing the right interviewing format for your organisation
Using effective communication and questioning skills
How to control an interview and how to deal with a problem candidate
Dealing with post interview paperwork, offer and rejection letters
Sample templates, video tutorials and much more
With Recruitsure you also get a powerful Interview Builder containing 2,000 interview questions to ask. In just minutes it creates a professional interview script for any job.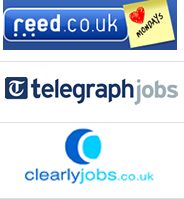 "This is to let you know I was successful in my recent interview. I got a very high rating which I attribute to the help I got from your interview training package."
Sally Jackson, Banking, London
"After failing at countless interviews it was great to get real feedback on where I was going wrong. It was a real eye opener."
Xiaol Tang, Customer Care Manager

"I really enjoyed the interview coaching. Andrew made me feel at ease. He is very perceptive and was able to pinpoint the exact changes I needed to make to my answers. "
Ranjiv Desai, Graduate Trainee