Job Interview Coaching, London and UK Wide
1-2-1 Job interview coaching custom made just for you!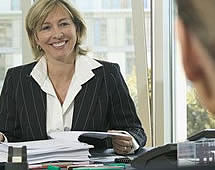 Here at Anson Reed we know that every jobseeker is different. For that reason we don't use a genetic training script, we actually create a custom made interview coaching session just for you and the job you seek.
So whether you get nervous, clam up, are new to interviews or are trying to climb the career ladder, we build a tailored session to match your needs.
And it works!
"The offer letter arrived today! The feedback that I received from the Competency Based Interview was that I simply scored top marks. Your coaching was thorough and perceptive and made all the difference. A big thank you."
Craig Gould, London
Benefits of our customised Interview Coaching
Getting a job offer is now more competitive than ever, however with our personally tailored 1-2-1 Interview Coaching we will teach you how to excel in your next interview.
Discover mistakes you are making and learn how to overcome them
Practice with tough questions and know how to create and give winning answers
Be more confident and leave a strong and lasting impression
Sell yourself effectively and succintly without rambling or going blank
Master any interview type and dramatically increase your chances of success
Since 2006 we have successfully coached jobseekers from graduates to senior executives to win jobs and we would be delighted to help you too.
Get in touch now for a FREE consultation or to book your interview coaching »
Why Choose Anson Reed?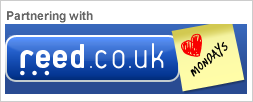 When you book with us, one of our dedicated interview coaches will work with you on a
1-2-1 basis. We are highly experienced professional interviewers and we can quickly identify mistakes. We know how to win jobs and we are committed to your success.
Our training is custom made for you and the job you seek
Qualified coaches with extensive real world experience
We have been coaching candidates successfully since 2006
Partnering with top recruiters including reed.co.uk, The Telegraph Jobs and Wikijob.co.uk
Up to date expertise in Competency Based, strengths based and all forms of interviewing
Authors of best-selling guides "Top Answers to 121 Job Interview Questions"
Regular contributors in the press, on TV and on radio
Interview Coaching in London and UK Wide
Our Interview Coaching Works - Here's Why
Our Interview Coaching service is 100% customised to you and the job you are being interviewed for. Unlike other providers, we do not use a generic interview script. We create a tailored mock interview just for you with the questions most likely to arise and we deal with specific concerns and areas of weaknesses. Here's how it works:
Before the session:
During our initial telephone consultation, we get to know you and your goals. We identify problems you may be having and challenges you are facing. From the documents you then send us, we work to analyse your CV, the Job Description and Person Specification and we create a custom interview script with accurate interview questions all based on the job you seek. We include Competency Based questions along with questions you have been having problems with or fear most.
During the session:
Expert Feedack: We conduct a realistic Mock Interview with you where you get expert live feedback on your answers highlighting any mistakes.
Great Answers: We use our many years of experience to help you create powerful and successful responses and we work with you to ensure you can deliver these smoothly and successfully.
Communicate Successfully: We train you how to communicate confidently and effectively whether it be for a Competency Based or a traditional interview.
Body Language: We also help improve all aspects of your interview performance including using body language, creating an excellent first impression and reducing interview nerves.
Free CV Review: During the session we can also give constructive feedback on your CV all included for free.
You get the opportunity to practice your interview skills in a supportive and friendly environment. As a result you will feel more confident and less nervous and you will dramatically improve your chances of getting the job.
Recent Success Stories May 2016
Our team of interview coaches have helped thousands of candidates win jobs, from Graduate right up to Executive level; here's some recent feedback:
"My first interview since our training was on Tuesday, they invited me back Wednesday and they've offered me the job. I will of course be accepting it as it's a good change of direction for me so thank you for your assistance. I know a lot of this stuff is on line but I found it much more useful to talk through it with you. The interviews were formal and most of the areas we discussed came up and I felt a lot more prepared and in turn confident which obviously came across."
David C. London
"I am delighted to be able to let you know that the interview process has been completed and I have been offered and have accepted one of the new posts. The interview went very well and the day following the interview, I was congratulated by two of the interview panel members on my 'excellent interview performance' and 'we were very impressed with you'."
Jan, Herts