Job Interview Coaching, London and UK Wide
Our personally tailored, expert 1-2-1 interview coaching will prepare you for any interview and help you get the job.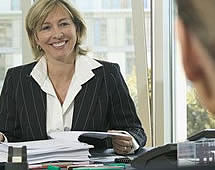 Personal 1-2-1 coaching with realistic mock interview and live feedback
Sell yourself effectively and succeed in any job interview at any level
Master Competency Based Interviews, create and structure winning answers
Discover mistakes you are making and avoid missing out on job offers
Be more confident and dramatically increase your chances of winning the job
Getting a job offer is now more competitive than ever, however with our personally tailored 1-2-1 interview training we will teach you how to excel in your next interview. Since 2006 we have successfully coached jobseekers from graduates to senior executives to win jobs and we would be delighted to help you too.
"The offer letter arrived today! The feedback that I received from the Competency Based Interview was that I simply scored top marks. Your coaching was thorough and perceptive and made all the difference. A big thank you."
Craig Gould, London
Our Interview Coaching Works - Here's Why
Our Interview Coaching service is 100% customised to you and the job you are being interviewed for. Unlike other providers, we do not use a generic interview script. We create a tailored mock interview just for you with the questions most likely to arise and we deal with specific concerns and areas of weaknesses. Here's how it works:
Before the session:
We conduct an initial consultation with you by phone
We analyse your CV, the Job description and Person Specification
We create a custom interview script with accurate interview questions
Including Competency Based and Common Interview questions
During the session:
We conduct a realistic Mock Interview with you
You get expert live feedback on your answers highlighting any mistakes
Plus expert help to create powerful and successful responses
And training on how to communicate confidently and effectively
Competency Based and Traditional Interviews covered
We also help improve all aspects of your interview performance including using body language, creating an excellent first impression and reducing interview nerves.
Furthermore, you get the opportunity to practice your interview skills in a supportive and friendly environment. As a result you will feel more confident and less nervous and you will dramatically improve your chances of getting the job.
Success Stories From Our Coaching Clients
Our team of interview coaches have helped thousands of candidates win jobs, from starter right up to executive level; here's some recent feedback:
"Previously I had 8 unsuccessful interviews for a training contract. But only a matter of days after having interview coaching with Anson Reed I got an offer."
Andrew Czechowski, Solicitor
"I was successful and was offered a new position which I have now accepted. I was extremely pleased with the coaching service; it helped me feel much more confident."
James Fraser, Management Level
"I am delighted to tell you that I was offered the job today. I couldn't be more delighted about it. Thanks again for your input in helping to make it happen!!"
Dawn Kearne, Customer Services
"Thank you Andrew for your support. I normally feel so nervous when it comes to interviews however this time I was so confident and relaxed and in fact I actually enjoyed the interview. Your coaching and kind words made such a difference."
Ellen McDonald, Medical
"I found your service invaluable and needless to say that I got my job offer today, Head of Nursing. I would not hesitate recommending you to anyone who struggles with interviews."
Janet Valeki, Nursing, Glasgow
"Thank you for the session last week. I found it immensely helpful. The interview went very well this morning and the training you provided me with helped me approach the interview in a positive manner."
Deborah Afflick, Senior Manager Telecoms
"Just wanted to say a big thank you to you and Yvonne for all your help in preparation for my interview. As it happens, yes, I did win the job and am delighted!"
CL London, Education Sector
Why Choose Anson Reed?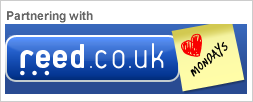 When you book with us, one of our dedicated interview coaches will work with you on a
1-2-1 basis. We are highly experienced professional interviewers and we can quickly identify mistakes. We know how to win jobs and we are committed to your success.
Anson Reed partners include reed.co.uk, The Telegraph Jobs and Wikijob.co.uk
Authors of best-selling guides "Top Answers to 121 Job Interview Questions"
Regular contributors in the press, on TV and on radio
Our coaches are CIPD qualified, with real world recruitment experience
Interview Coaching in London and UK Wide