Interview Skills Training for Employers
Are you an Employer, Manager or Recruiter? Looking for the right Interview Questions to ask in an interview? Like to create Competency Based Or Traditional Interviews in minutes? Want to learn effective interview skills and how to avoid legal pitfalls?
If you answered YES to any of the above, then RecruitSure is for you.
What is RecruitSure?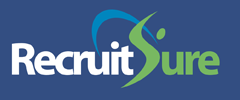 RecruitSure is an online system designed to help interviewers and managers recruit and select the best applicants.
Developed by HR specialists, it makes interviewing easy and combines 3 features in 1 easy to use online system.
Creates an interview for any job in minutes
Manages interviews, candidates and vacancies
Teaches effective interviewing skills
Creates an interview for any job in minutes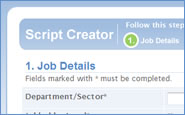 Simply, enter the details of the job you are recruiting and the Interview Builder feature will select the right questions to ask, all presented in a professional interview script ready to print and use.
It contains a library of 2,000 Interview Questions, all with Answer Guides including 700 Competency and Behavioural Questions.
Manages interviews, candidates and vacancies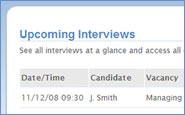 RecruitSure's Candidate Manager feature helps you plan, organise and manage your interviews, vacancies and candidates easily and effectively.
See all your upcoming interviews at a glance and with one click of your mouse access and print all the documents you need for the interview such as the Job Description, Candidate's CV and the Interview Script.
Teaches effective interviewing skills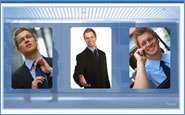 A complete online interviewer skills training course that uses video, audio and animation to teach you what to do at every stage of the recruitment and interview process.
You will learn how to conduct effective interviews and because all the training material is ONLINE, you can develop your interviewing skills without leaving the office and all at a fraction of the cost of a face to face course!
Start using RecruitSure today and Save Time and Effort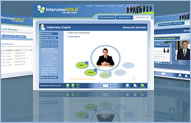 Save you and your company time and money by using RecruitSure to hire the right person now!
Subscribe now and get instant access within minutes with no waiting or downloading.
It's online and you can access it from any computer at any time and you get a full 12 months subscription to all the online features.
Click here to try RecruitSure Today »